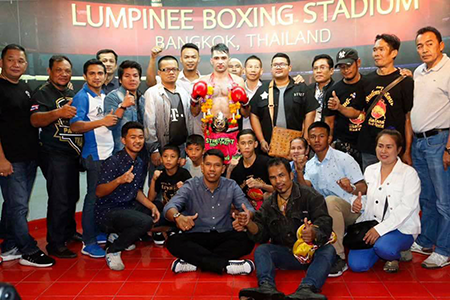 Rafi Bohic from France is set to fight against Chadd Collins from Australia on 26th of December 2017 at Lumpinee Boxing Stadium. Unfortunately, due to a viral infection which stopped Chadd from training over the past few days before the event against Rafi has been called off.
A Thai fighter Simanoot Sor Sarinya took place on the card against Rafi Bohic. Monday, 25th of December official weigh-in both fighters weighed under the 147lb weight limit. Rafi hit the scales at 145lbs. while Simanoot hit the scales at 144.4lbs.
On December 26, Rafi won the Lumpinee Welterweight Title belt against Simanoot on points. Another history made in Muay Thai, this is the second time that a foreign representative of Singpatong Sitnumnoi Gym won the prestige Lumpinee title belt in Bangkok, Thailand.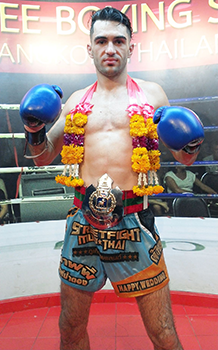 RAFI BOHIC
Total Numbers of Fights: 76
Wins: 57
Knockouts / Technical Knockouts: 25
Defeats: 18
Draws: 1