Two Victories in Radikal Fight Night III
It's time to celebrate! Last Saturday, 23rd of May 2015, our two nak muay farang Rafi Bohic and Arthur Meyer went to France. They fought in RADIKAL FIGHT NIGHT III organized by Carolo Muay Thai. The event held at Charlevilles-Mézière.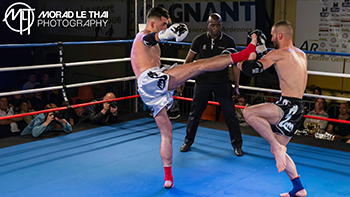 In Superfights, Rafi Bohic faced an experienced fighter Jim Brazzale and beats by decision. Arthur Meyer won his first pro fight in France. He beats an experienced fighter Xavier Bastard by decision.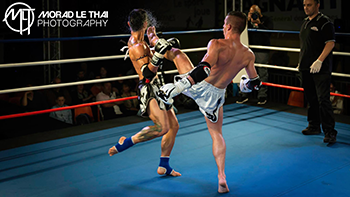 In four man tournament, Daniel Manzoni from Star Boxing beats Tommy Compere from Konateam and Matthieu Pellegrinelli from Carolo Muay Thai beats Abdel Senoussi by a decision in the elimination round.
In the final round, Abdel Senoussi replaced Matthieu Pellegrinelli due to injury. Daniel Manzoni is the winner in 4 Man Tournament.
Tagged: