NEW WELTERWEIGHT LUMPINEE CHAMPION RAFI BOHIC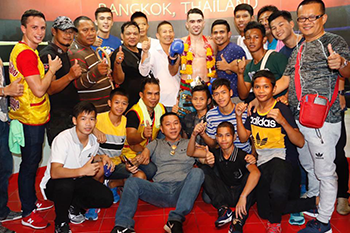 Tuesday, 20th June 2017- Rafi Bohic made a new history in his Muay Thai career in Thailand, as he became the New Welterweight Champion in Lumpinee boxing stadium by beating a Thai boxer Pongsiri PK Saenchai on points.
Last year in September and October, Rafi fought Pongsiri twice for the title belt in Lumpinee but lose the two title bouts, yesterday Rafi had tremendous victory by winning one of the prestigious title belt of the world in the sports of Muay Thai.
Every Muay Thai boxers dream to win a title belt in the biggest stadium in Thailand like Lumpinee and Rajadamnern.
Rafi Bohic is the third French Muay Thai earned a title belt in Lumpinee, followed by Damien Almos in 2012 and Morad Sari in 1991.
It was an incredible fight to Mr. Numnoi and to all the trainers of Singpatong who always dedicate their passion in teaching Muay Thai to our fighters.
Congratulations to our New welterweight lumpinee champion Rafi Bohic.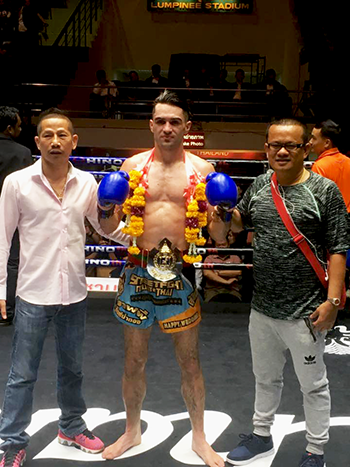 Tagged: