Category Archives:
Muay Thai
Friday, 13th of May in SUK PETCH NUMNOI FIGHT at Ramintra Lumpinee Stadium. Team Singpatong got three straight wins on the event. The first four-fight on the fight card aired live by Thai TV Channel NOW26, and Rafi Singpatong bout aired in the last set of the match. You can watch the video here NOW26.
Fighters do sprint and shadow boxing every morning, sparring and clinching sessions every afternoon and finally all their hard work in training pay-off.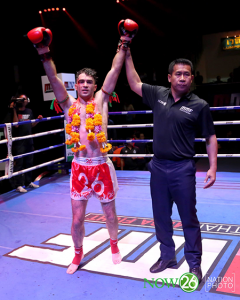 Rafi Bohic Singpatong won by knock-out in Lumpinee
French Nak Muay Rafi Bohic faced Yodrwut from Kaowkri Gym last night. Both fighters showed impressive techniques. In the fourth round, both fighters started throwing a hard kick and Rafi landed a hard kick to Yodrwut that make him knock-out in the fourth round.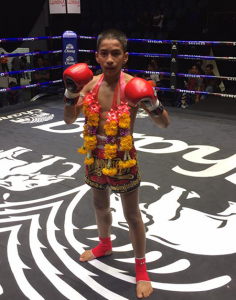 Songpayak won by points

Kongfha Tanaimichelle won by points