New WBC World Muay Thai Champion 'Rafi Bohic'
Congratulations to the 'New WBC World Muay Thai Champion 'Raphael Bohic and the rest of the Team Singpatong for the incredible performance last Friday, at Rajadamnern Stadium in Bangkok.
'Best of Siam 8' is a special French Muay Thai event organized by nak muay farang Jean Charles Skarbowsky. The event took placed on 27th May 2016 in one of the biggest stadium in Thailand.
In this fight, Rafi faced a Thai fighter Arannchai Kiatpatarapran for WBC Muay Thai 140 lbs title. Both fighters gave their best shot in this bout. Rafi showed great heart in this fight, throwing lethal kicks and sharp punches and more aggressive than before. Raphael won on points against Arannchai. He made 63 fights for 56 victories in his Muay Thai career.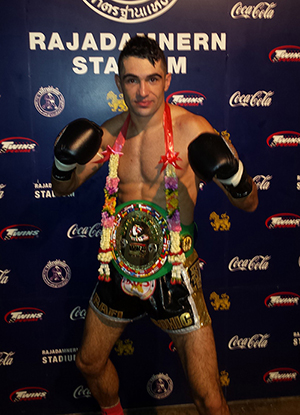 Tagged: