WBC Muay Thai Featherweight Division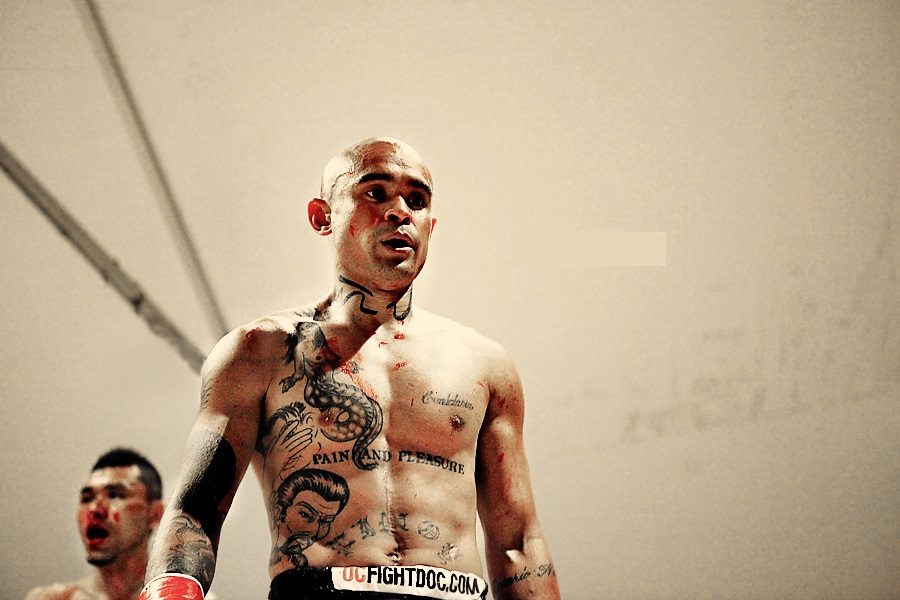 WBC Muay Thai is commissioned under the jurisdiction of the World Boxing Council (WBC) as the regulatory organization in charge of controlling and supervising professional Muay Thai events and their respective international jurisdictions.
Under the WBC Muay Thai Rule No. 6, Muay Thai fighters competing for the Featherweight Division should weigh over 122 pounds or 55.338 kg but not more than 126 pounds or 57.153 kg.
The Championship Title for the Featherweight Division belongs to no one as there is no one holding the title to date.
Romie Adanza – California-based Filipino- American Muay Thai fighter who started his career as a featherweight fighter, winning the WBC Muay Thai International Featherweight Championship. He currently competes in the Flyweight division. He is known for his aggressive fighting style and excellent boxing skills.  He also held the WBC Muay Thai United States Featherweight Championship.
Other Notable Ranking Muay Thai Fighters are:
Penek (Pen-ake) Sitnumnoi. He held the Lumpinee Featherweight Championship title.

Jomthong Chuwattana. He is a Thai Muay Thai fighter. He is the WBC Muaythai Featherweight Champion and 3 times Rajadamnern Stadium Champion.

Kem Sitsongpeenong. He was formerly known as Khem Fairtex, – a Thai Muay Thai fighter and the reigning Thailand and WMC Muaythai super welterweight world champion. He had held the Featherweight title in the past.
Also ranking are the following Muay Thai fighters:
Petcheak Kiatyongyuth (Thai)

Saeksan A. Kwanmuang (Thai)

Singhtongnoy P. Telakul (Thai)

Yodvisha P. Bunsith Yokwittaya Petchseemuen (Thai)

Sirimongkol PK Stereo (Thai)

Phokaew Fonjancholburi (Thai)

Petchtawee S. Kittisak (Thai)

Kwankaow Ch. Rachapsaduisan (Thai)

Dean James (UK)

Graham Ness (UK)

Albert Chey (France)

Yuri Satsuk (BLR)

Aleksei Talantov (BLR)

Heihachi Nakajima (Japan)

Moriano Olivier (France)

Dembele Paly (France)

Sam-A T. Rattanakiat (Thai)

Petchpanomrung V. Sangprapai (Thai)

Newwangjan Pakornpornsiri (Thai)

Kaimukkaow Wacharachai Gym (Thai)

Tingtong Koyuhaisuzu (Thai)

Sirimongkol PK Stereo (Thai)

Aaron O'Callaghan (Ireland)

Hiroki Akimoto (Japan)
Tagged: