Tag Archives:
4th Asian Beach Games
The entire country is ecstatic about the fantastic news that the Olympic Council of Asia (OCA) has included Muay Thai in the Asian Beach Games which Phuket, Thailand is set to host in 2014. This news came after Thailand officials inked a deal with the Olympic Council of Asia on November 13, 2012. Phuket Governor Tri Augkaradecha, Olympic Committee of Thailand President Yuthasak Sasiprapha, and Tourism and Sports Minister Chumpol Silpa-archa were all present in the signing ceremonies with OCA President Sheikh Ahmed Al-Fahad Al-Sabah. Thailand is good to go for the 4th Asian Beach Games in 2014.
This will mark the second games event under the OCA that Muay Thai has been included. The first was during the Asian Indoor and Martial Arts Games. The Asian Beach Games happen every two years. The first event was hosted by Bali, Indonesia in 2008, where Thailand came in second behind Indonesia in terms of gold medals won.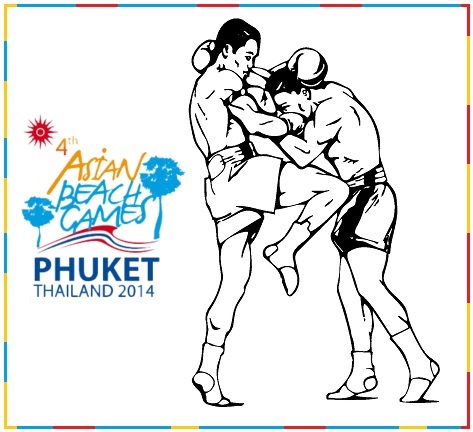 Phuket Governor Tri said that the prestigious sports event is expected to generate as much as one billion Baht in income for the province as it gives the country the opportunity to show off to the world its ability to host world-class international sporting events such as the Asian Beach Games. Thailand has allocated a provisional budget for the games at 500 million Baht which will be reviewed by a supervisory committee, if there is a need for the figure to be reduced or increased.
Along with tourism, Muay Thai will receive an unprecedented promotional mileage with its inclusion in the events. Thailand could build on a successful hosting of the Asian Beach Games in 2014 to attract even bigger and more prestigious sports events to the country in the future. Thailand would readily step in, if any country in the region is not ready to host similar events.
Phuket is already one of Thailand's most popular tourist destinations. With the coming Asian Beach Games 2014 where most of the events will take place in Patong and Karon, the country can expect an even higher tourist arrival as the event date draws near.
For Muay Thai pioneers, this could be a big opportunity to promote the national sports even as it already enjoys significant popularity in foreign soils. The inclusion of Muay Thai, not as a demonstration game but as one of the events in the games is indeed a great feat for the country.
The Asian Beach Games 2014 will feature 15 to 20 events including some or all of the following:
handball
kabaddi
takraw
volleyball
sailing
paragliding
football
water skiing
bodybuilding
windsurfing
jet-skiing
triathlon
woodball
swim marathon
boat racing
pencak silat
muay thai
extreme sports
climbing
wakeboarding.
The watchwords of the 2014 Asian Beach Games will be warmth, happiness, friendship and mutual respect, according to OCT President Gen. Yuthasak.