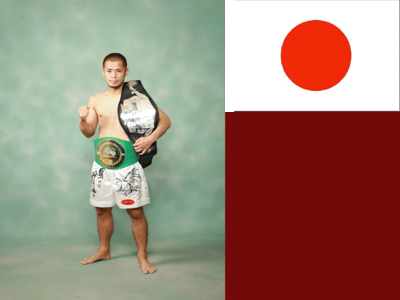 For a  Muay Thai fighter, competing for the Super Bantamweight;  has to meet the weight requirements of this division, which is over 118 pounds or 53.524 kg but not over 122 pounds or 55.338 kg.
The current holder of the WBC Muay Thai World Super Bantamweight title is Kaimukdum Chuwattana from Thailand. He won the title on November 4, 2011 and keeps the title to date.
The WBC International male champion, the Super Bantamweight Champion is Kunitaka Fujiwara from Japan. For the female world title and the female international titles, no one has won any of the titles yet.
In ranking are the following Muay Thai fighters targeting the World Super Bantamweight Championship win:
Petchmorakot V. Sangprapai (THA)

Thanonchai T. Saengtiennoi (THA)

Tong Puydee9dee (THA)

Petchutong A. Kwanmuang (THA)

Singhdum Chokekana (THA)

Yodtongthai P. Telakul (THA)\

Superbank Sakchaichote (THA)

Chailek Kwaitonggym (THA)

Kaewtam Lookprabaht (THA)

Kunitaka (JAP)

Fonluang Sitbunmee (THA)

Andy Howson (UK)

Andrie Zayats (BLR)

Dimitri Koren (BLR)

Keisuke Miyamoto (JAP)

Ryaya Kusakabe (JAP)

Sergei Marochinski (UKR)

Bouchareb Mohamed (FRA)

Petchpanomrung W. Sangprapai (THA)

Tingtong Koyuhaisuzu (THA)

Yodkunphol Sitmontchai (THA)

Nongbeer Chokengamwong (THA)

Sam-A T. Rattanakiat (THA)

Dechsakda Sitsongpeenong (THA)

Fahmongkol SJ Laipaedliew (THA)

Damien Trainor (UK)

Dale White (UK)

Ryaya Kusakabe (JAP)

Andy Howsen (UK)

Arato (JAP)

Sergei Marochinski (UKR)

Bouchareb Mohamed (FRA)
Tagged: