Rafi Moves Into The Final Fooktiengroup Tournament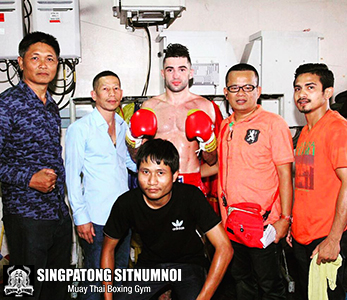 It's another victory to celebrate for Singpatong Sitnumnoi Gym. Saturday, December 26, 2015, our fighters went to Bangkok for another big fights in Omnoi Stadium and Lumpinee Stadium. Rafi Bohic Singpatong faced a Thai boxer Inzeetong Por.Phinabhat in Omnoi Stadium. Rafael throws strong punches to his opponent with some left and right kick. His opponent continuously gave some left and right kick too, but Rafael keeps his distance. In the final round, Inzeetong throws sharp punches that made Rafi almost fell out of the ring, but Rafi blasted him with a hard left hand. Rafael wins by points against Inzeetong.
Next month, Rafael Bohic Singpatong will face FAIPA Sor.Narongrit in the Final Fooktiengroup Tournament.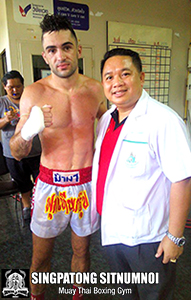 Tagged: