MX MUAY XTREME: DAVISSON SINGPATONG WON BY TKO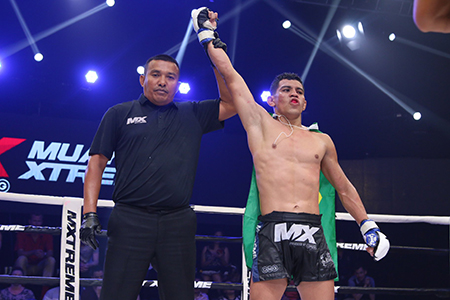 It was a successful month for Team Singpatong Sitnumnoi, another fighter won in previous muay thai fight last week. Our foreign Davisson Jacauna from Brazil joined the muay thai show MX MUAY XTREME Series fight and faced a Thai fighter Arwut Wor.Petchpool from Sitmonchai Gym.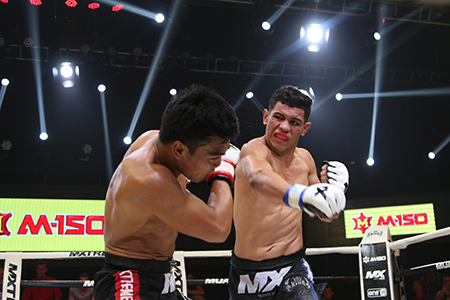 On the first round, Davisson ultimately showed a determined heart to succeed by throwing strong punches to his opponent. You will notice his excellent hand speed, body movement, setting up a brutal combination of heavy punch that has made Arwut stumbled twice in the first round.
Davisson landed an elbow strike and able to escape from a clinch but Arwut got his revenge in the second round by landed a high kick and made Davisson staggered but he was so strong and stood up quickly.
Davisson fought aggressively throwing big left crosses, big body kicks and dominated the fight in round 3, throwing heavy punches made Arwut knocked out twice. The fight was stopped in Round 3 with Davisson winning by TKO.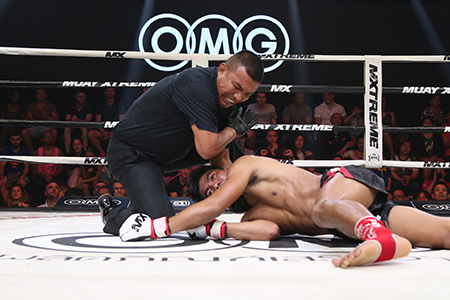 Watch his full fight video below
Tagged: