December 27, 2014 - PENTONG THEOLA AT LUMPINEE BOXING STADIUM
Photo credits to Fotografie Stefan Mauermann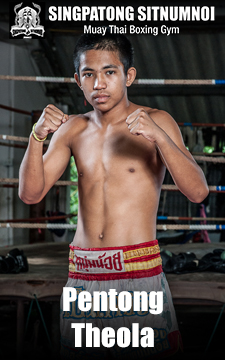 Our fighter 'Pentong Theola' will fight at Lumpinee Boxing Stadium this Saturday, 27th of December 2014.
Pentong Theola is currently training at Singpatong Sitnumnoi Gym. As you remember he won recently at Lumpinee Boxing Stadium, last 22th of November 2014. He beat Mawa-Noi Tor.La-Nyu.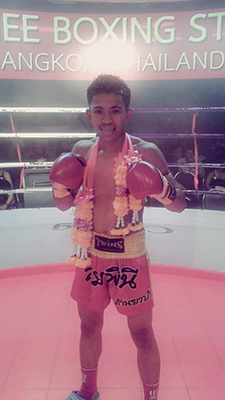 Every Saturday the first event will start at 4:00 pm until 8:30 pm and the second event will start at 9:00 until 12:30 am. The Lumpinee Boxing Stadium is located at No.6 Ramintra Rd. Anusawaree, Bang Khen, Bangkok.
You can buy your tickets online at http://www.muaythailumpinee.net/en/book_calenda.php
or you can email them at lumpineestadium@gmail.com
For more details you can visit their website : www.muaythailumpinee.net
Tagged: