APRIL 18, 2015 KONATEAM TOURNAMENT IN FRANCE
We are proud to announce that our very own Nak Muay Farang Raphael Bohic Singpatong will represent our camp on Konateam Tournament , on 18th of April 2015. The event will take place at AU GYMNASE LÉO LAGRANGE Avenue De L'Europe 94350 Villiers-Sur-Marne at 12 midnight.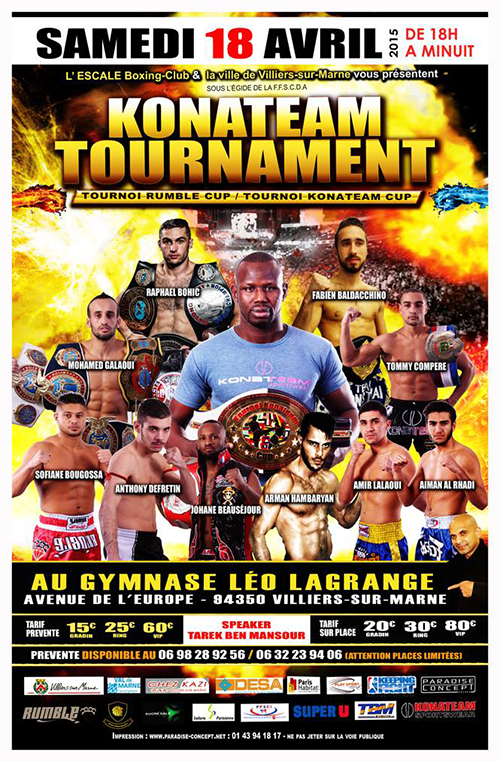 L'ESCALE Boxing-Club & la ville de Villers-sur-Marne present the muay thai fighters in this tournament namely
Raphael Bohic Singpatong
Fabien Baldacchino
Mohammed Galaoui
Sofiane Bougossa
Anthony Defretin
Johane Beauseiour
Arman Hambaryan
Tommy Compere
Amir Lalaoui
Aiman Al Rhadi
Raphael Bohic Singpatong start his 2015 with a win. As you may remember in the first Muay Thai Fury, Rafi Bohic Singpatong won in the 4 Man Tournament at 68 kg. In the semi-final round, Rafi Bohic beat the local fighter Kompetch Lukjaomaesaiwaree by knock-out in round 1 and in the final-round, Rafi Bohic won again by knock-out in round 1 by using two low kicks.
Rafi Bohic Singpatong is one the famous muay thai fighter in Thailand. He won various titles:  Max Muay Thai Champion in Four Man Tournament, WMC (World Muaythai Council) Champion and Champion in Eight Man Tournament at Bangla Boxing Stadium and Champion in 4 Man Tournament Muay Thai Fury.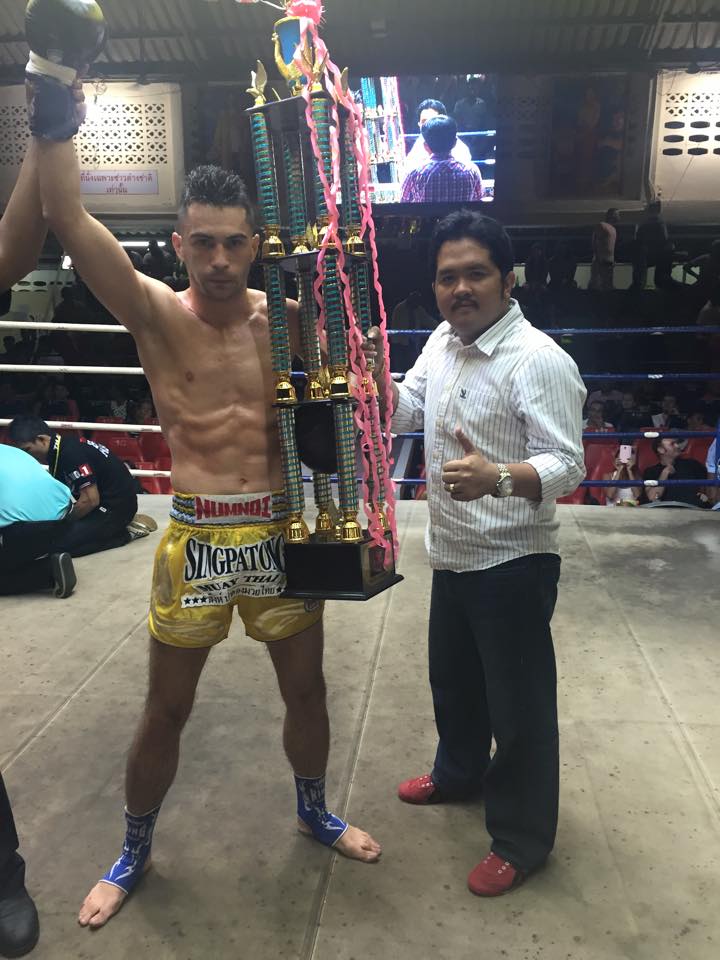 Winner of 4 Man Tournament at 68 kg,  31st of January 2015
Tagged: