BEST OF SIAM: 3X LUMPINEE WELTERWEIGHT CHAMPION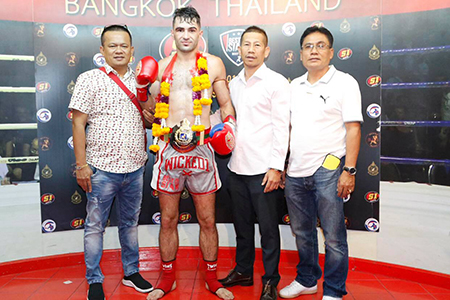 What a superb performanced last night at Lumpinee Stadium in Best of Siam Muay Thai fight, a french boxer of Singpatong Sitnumnoi Rafi Bohic knocked out Dylan Salvador with his vicious elbow in the fourth round. Team Singpatong headed into Tuesday's welterweight bout last Tuesday, 27th February 2018. 
Start of the first round both fighters were fighting really hard and intensely, exchanging loads of heavy punches and deadly striking kicks. He was aggressive and looking to land a knockout blow from the start of the round. Rafi found what he was looking for in the beginning of the fourth round when he caught his opponent with a sharp elbow that dropped Dylan to the ring.
It was a sweet victory for Rafi successfully defend his title belt, making his third time Lumpinee Welterweight Champion. Both fighters showed huge heart in the fight.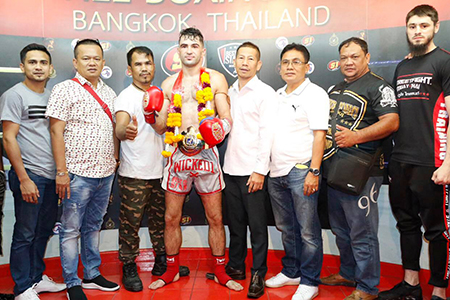 3X Lumpinee Welterwight Champion Rafi Bohic
Wacth the full fight video below.

Tagged: