Tag Archives:
light flyweight
According to the rules set forth by the World Boxing Muay Thai, a non-profit organization that regulates, controls and supervises professional Muay Thai events and their respective jurisdictions worldwide, the Light Flyweight Division is participated in by Muay Thai fighters with weight of over 105 pounds or 47.272 kg but not exceeding 108 pounds or 48.988 kg. Some of the known Muay Thai fighters in the Light Flyweight Division include:
Talayhod Tiger Muay Thai.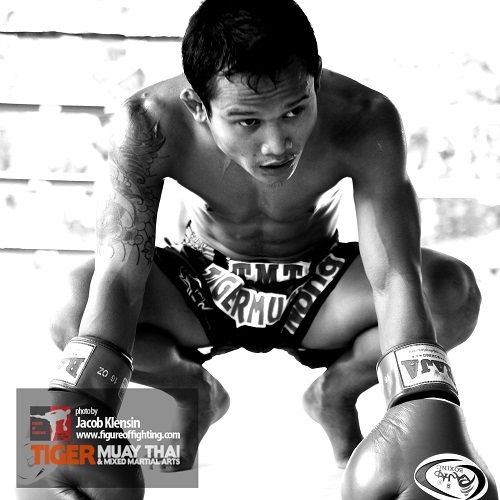 He is more commonly known at the camp as Nong. Nong is on an unprecedented winning streak and in the most recent rankings is at number 6 in the Light Flyweight or 105 pound division at Rajadamnern. Nong is known for his strong punching power.
Jessie Bitaga. He is a Muay Thai fighter from the Philippines. In 2012, he won the bronze medal in the Light Flyweight Division during the World Muay Thai Championship in St. Petersburg, Russia.
Chaisiri Sakniranrat.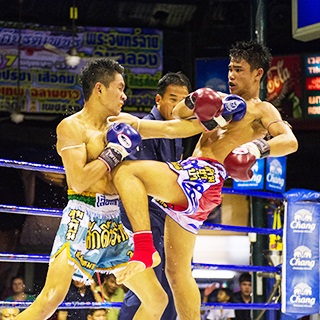 He is a fighter from Thailand and recently crowned Lumpini Light Flyweight Champion.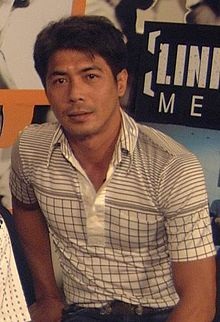 He is a legendary Muay Thai boxer from Chacherngsao Province. He was the Lumpini Champion for the 105 pound division in 1980 and for the 108 pound division, also in 1980.
Anuwat Kaewsamrit.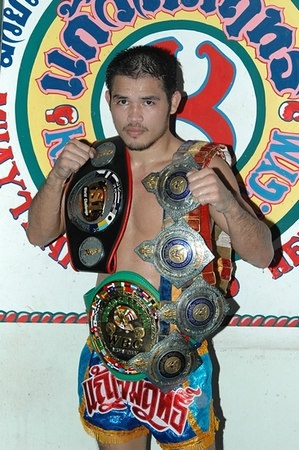 He fought out of the Kaewsamrit Gym in Bangkok, winning both the Lumpini and Rajadamnern Champion title which made him a legend in Muay Thai. He carried the title of Rajadamnern Stadium champion for Mini-flyweight, Light-flyweight and super-flyweight divisions.
Attachai Fairtex.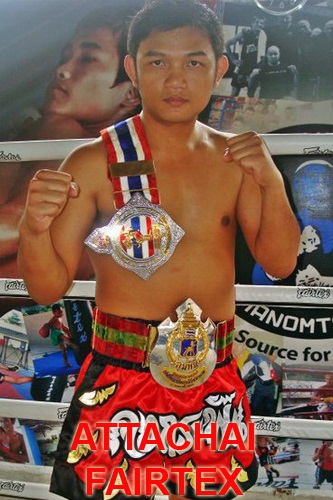 He is the latest in the long list of Muay Thai World Champions. He was World Professional Champion for the Light Flyweight (108 pounds) division.
Other Muay Thai Fighters in the Light Flyweight Division who are slowly but surely carving their names in the world of professional Muay Thai fights:
Wanchai Ramboisan
Rungnarai Kiatmoo9
Fahsongsang Windysport
Ruengsak Sitniwat
Panpayak Jitmuangnont
Sam-D of Petchyindee Academy
Sarawut Pitakpapadaeng
Saenkeng Nuiekafaeboran
Pichitchai A.B.T.Kumpee
Kaito Exidicalgym
Dejsing Sor.Sopit
Sikaew Nor.Sripueng
Seankenglek Dejadoon
Nongyot Sitjekan
Senchainoi Singklongsi
Senchanchai Raioilnetnakorn
These professional Muay Thai fighters took years of everyday practice, have been very disciplined and are very determined to reach their goal of taking home a championship belt. If you're an aspiring Muay Thai champion in a specific division or wanted to take home a championship belt of various division, then, focus and superb determination is your motivation while superior guidance from a Muay Thai gym in Thailand is all you need. Be the best that you can be and train with like-minded people in reaching your desires.